Overview
The Department of Civil Engineering seeks to provide an excellent environment in which students and faculty are engaged in a comprehensive up-to-date education process of the highest quality in all aspects of computing. The mission of the department is to produce the next generation of civil engineer. The department strives to achieve its mission by being student centered, community engaged, and committed to academic excellence.
The Department of Civil Engineering offers a variety of ways to concentrate in this field at the undergraduate level. We have Bachelor Engineering (B.E.) program in our institute.
Civil Engineering Department had commenced in 2010. The department is involved in rendering quality education by offering Undergraduate and Postgraduate programs in Civil Engineering. In line with the fulfillment of vision and mission of institute by being student centered, community engaged, and committed to academic excellence. The department has been catering theoretical and practical knowledge in various fields of Surveying, Transportation, Structural Engineering, Building Planning, Water Resources Management, Irrigation, Soil Investigation, Concrete Technology, Environment Engineering etc.
The department has upgraded with latest equipments, instruments and software like Auto Cad for enhancement of technical skills and competencies.
Message from the Head of Department
Welcome to the Civil Engineering Department at Merchant Engineering College. The Department is enriched with senior staff having Ph.D. and Master Degree.
Our aim is to offer quality of Civil Engineering Program and nurture ethics and core values in aspiring Civil Engineering graduates.
Vision
To become a leading Civil Engineering Department, by developing excellent engineers, capable of fulfilling the needs of industry, society, and nation at large.
To impart knowledge and excellence in Civil Engineering and technology with global perspectives to our students and to make them ethically strong engineers to build our nation.
Mission
Building Better Communities with You. Building Better Development. Building Dreams. Building the Future on a Foundation of Excellence.
To produce Civil Engineers of high caliber, technical skills and ethical values to serve the society and nation.
To make the department a centre of excellence in the field of civil engineering and allied research.
To provide knowledge base and consultancy services to the community in all areas of civil engineering.
To promote innovative and original thinking in the of budding engineers to face the challenges of the future.
List of Programs
| | | |
| --- | --- | --- |
| Program | Strength | Specialization |
| UG | 90 | Civil Engineering |
| PG | 24 | Structural Engineering |
Objectives
To prepare students for advanced technical positions in industry and for further education.
To promote the exchange of knowledge and experiences between universities and industry.
To prepare for student excellent and accurate work for construction sites.
To train and educate students for better management of human relation with persons on construction sites.
A graduate shall demonstrate a fundamental understanding of the basic sciences, mathematics and engineering concepts by applying them to engineering problems.
A graduate shall analyses, formulate and solve problems in the field of Civil Engineering with the effective use of necessary tools.
Graduates will be motivated for continuous self-learning practice and pursue research in advanced areas of Civil Engineering in order to offer engineering services.
To produce competent young and dynamic Civil Engineers who are ready to contribute effectively to the advancement of Civil Engineering and to pursue higher education.
A graduate will be trained for playing role of competent Civil Engineer in multi-disciplinary projects.
Program Outcomes
Graduates will be able to plan, analyze, design and estimate for residential, commercial, industrial and infrastructure projects. They will be able to work on site for supervision of various construction activities.
Graduates will be able to use different software related to Civil Engineering for developing skills required by the industry.
Department Outcomes
Students will be actively engaged in a professional carrier as a civil engineer or pursuing advanced study.
Students will understand professional practice issues & demonstrate a commitment to professional licensure & continuing education.
Students guided by the principles of sustainable development, will understand how civil engineering projects affect society & the environment.
To promote students awareness of the life long learning & to introduce them to professional ethics & codes of professional practice.
Infrastructure
The Department of Civil Engineering has fully equipped laboratory with latest instruments. The Department's space is designed for flexibility and to allow easy further infrastructure expansion. There is ample space for laboratories and classrooms to support teaching and group interactions.
The Civil Engineering Laboratory provides the basic computing infrastructure for the Department. The lab staffs are responsible for installing and maintaining all laboratory instruments. In addition, the staff works with faculty and students to accommodate special academic needs.
In civil engineering we have number of labs including Elements of civil Engineering, Mechanics of Solids, Surveying, Fluid Mechanics, Concrete Technology, Advanced Survey Highway Engineering, Environmental Engineering, Geotechnical Engineering 1 & 2, Applied Fluid Mechanics, Water and Waste Water Engineering, Earthquake Engineering, Project 1 & 2
The Department of Civil Engineering has fully equipped laboratories at Graduate level as well as Postgraduate level.
Department has own seminar hall with 100 person capacity.
Drawing Hall
E-Library
Laboratories
Mechanics of Solids
Concrete Technology
Surveying
Transportation Engineering
Geotechnical Engineering
Environment Engineering
PG research with 20 PC & LAN Internet connections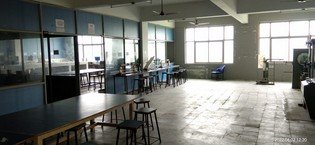 Mechanics of Solids
Concrete Technology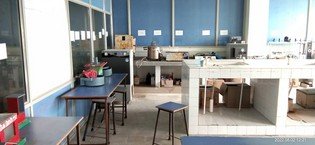 PHE Lab.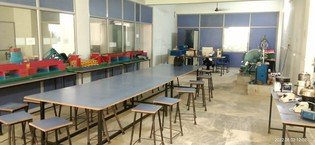 Transportation Engineering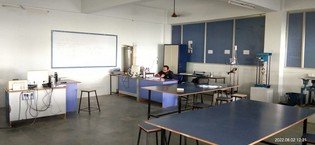 Geotechnical Engineering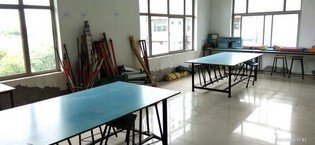 Surveying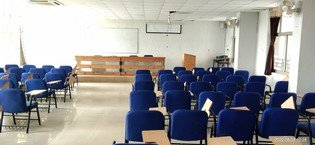 Seminar Hall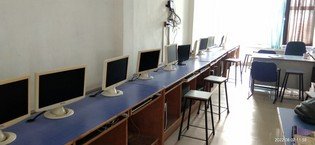 PG research with 20 PC
Activity
We have arranged 3 days Techanical visit at Institute of Seismological Research, Ganndhinagar and Railway Workshop, Bhavanagar and Pipava Port, Pipava for 6TH Semester Students.
We have arranged 1 day Techanical visit at Pirana Sewage Treatment Plant, Ahmedaabd for 6th Semester Students.
We have arranged 2 day Techanical visit at Sardar Sarovar Dam, Kevadiya Colony for 4th Semester Students.
We have arranged project for Tachiometric Survey at Taranga Hill for 4th Semester Students.
We have arranged Earthquake Engineering Extra lectures for 6th semester students.
We have arranged Structural Analysis II Extra lectures for 4th Semester students.
The sole objective of Merchant Engineering College, Civil Department is to conceive and execute state of the art education programme within the region. It works with the Mission of Social upliftment and transformation through knowledge and education of the community in general and rural community in particular.
Vishwakarma Yojana:
Excellent performance in Vishwakarma Yojana, Phase: VIII project work for Piludara village by Priyaben Chaudhary and Bhargav Rathod under the guidance of Nodal Officer Prof. Akash V. Modi. Also Secured 1 st rank in Best Documentary film and 2 nd rank in Best Report in all GTU Degree colleges of Gujarat.
Expert talks for technical enrichment of faculties and students:
Prof. Akash V. Modi delivered Seminar on the topic " Vishwakarma Yojana phase VIII " at Merchant Charitable Trust's Auditorium on 4th March 2022.
Prof. Vismay V. Patel delivered Seminar on the topic "New Development in Concrete Technology" at Merchant Charitable Trust's Auditorium on 16th March 2022.
Prof. Hardik B. Patel delivered seminar on the topic "Surveying Tools" at Merchant Charitable Trust's Auditorium on 23rd March 2022.
Future
This has been one of the most lucrative and competitive course to study since its inception in Indian engineering schools, colleges and universities. When India's Infrastructure industry created mark in world of business and gained super trust and revenue for the nation it also created large amount of well paid jobs for Civil Engineering students.
Civil engineering students will learn about basic engineering techniques, as other engineering students, during first year course. These techniques include Engineering Mathematics, Physics and Chemistry, and Engineering drawing. From second year they are exposed to core civil engineering subjects like Concrete Technology, Building and Town Planning, Engineering Geology. Structural Analysis, Highway Engineering, Environmental Engineering, Geotechnical Engineering, Structural Design, Water and Waste water Engineering are few to mention.
Faculty
Dr. Kautilyakumar Ghanshyambhai Mehta

Specialization

:

Water Resources

Qualification

:

Ph.D (Water Resources), M.E (Water Resources), B.E (Civil Engineering)

Experience

:

43 Years, 00 Month

Mr. Amrutbhai Manilal Patel

Designation

:

Assistant Professor

Specialization

:

Transportation Engineering

Qualification

:

M.Tech(Transportation), B.E (Civil Engineering)

Experience

:

28 Years, 00 Month

Mr. Hardikkumar Bharatbhai Patel

Designation

:

Asst. Professor

Specialization

:

Transportation Engineering

Qualification

:

M.Tech(Transportation), B.E (Civil Engineering)

Experience

:

11 Years, 06 Months

Mr. Akashkumar Vikrambhai Modi

Designation

:

Asst. Professor

Specialization

:

Structural Engineering

Qualification

:

M.E (Structural Engineering), B.E (Civil Engineering)

Experience

:

09 Years, 06 Months

Mr. Javalkumar Jashubhai Patel

Designation

:

Assistant Professor

Specialization

:

Structural Engineering

Qualification

:

M.E(Structural Engineering), B.E (Civil Engineering)

Experience

:

07 Years, 00 Month

Mr. Utsavkumar Jitendrabhai Patel

Designation

:

Asst. Professor

Specialization

:

Structural Engineering

Qualification

:

M.E(Structural Engineering), B.E (Civil Engineering)

Experience

:

03 Years, 00 Month

Mr. Krunalsinh Ramanji Thakor

Designation

:

Assistant Professor

Specialization

:

Structural Engineering

Qualification

:

M.E(Structural Engineering), B.E (Civil Engineering)

Experience

:

02 Years 00 Month

Mr. Vismay Vinodchandra Patel

Designation

:

Assistant Professor

Specialization

:

Structural Engineering

Qualification

:

M.E(Structural Engineering), B.E (Civil Engineering)

Experience

:

02 Years, 00 Month

Mr. Akshaykumar Bharatkumar Patel

Designation

:

Assistant Professor

Specialization

:

Structural Engineering

Qualification

:

M.E(Structural Engineering), B.E (Civil Engineering)

Experience

:

02 Years, 00 Month

Mr. Kunjkumar Mukeshbhai Patel

Designation

:

Assistant Professor

Specialization

:

Structural Engineering

Qualification

:

M.E(Structural Engineering), B.E (Civil Engineering)

Experience

:

02 Years, 00 Month

Mr. Jaykumar Kanaiyalal Bhavsar

Designation

:

Assistant Professor

Specialization

:

Structural Engineering

Qualification

:

M.E(Structural Engineering), B.E (Civil Engineering)

Experience

:

02 Years, 00 Month

Mr. Dhairyakumar Shaileshbhai Patel

Designation

:

Assistant Professor

Specialization

:

Structural Engineering

Qualification

:

M.E(Structural Engineering), B.E (Civil Engineering)

Experience

:

02 Years, 00 Month

Mr. Viratkumar Prakashbhai Patel

Designation

:

Assistant Professor

Specialization

:

Structural Engineering

Qualification

:

M.E(Structural Engineering), B.E (Civil Engineering)

Experience

:

02 Years, 00 Month

Mr. Darshan Taral Patel

Designation

:

Assistant Professor

Specialization

:

Structural Engineering

Qualification

:

M.E(Structural Engineering), B.E (Civil Engineering)

Experience

:

00 Years, 03 Months

Mr. Vasudev Rajendrabhai Dabhi

Designation

:

Assistant Professor

Specialization

:

Structural Engineering

Qualification

:

M.E(Structural Engineering), B.E (Civil Engineering)

Experience

:

00 Years, 03 Months

Mr. Ayubbhai Dhuljibhai Gamit

Designation

:

Assistant Professor

Specialization

:

Structural Engineering

Qualification

:

M.E(Structural Engineering), B.E (Civil Engineering)

Experience

:

00 Years, 03 Months

Mr. Benharbhai Manekjibhai Gamit

Designation

:

Assistant Professor

Specialization

:

Structural Engineering

Qualification

:

M.E(Structural Engineering), B.E (Civil Engineering)

Experience

:

00 Years, 03 Months

Miss. Smitaben Surpalbhai Dahma

Designation

:

Assistant Professor

Specialization

:

Structural Engineering

Qualification

:

M.E(Structural Engineering), B.E (Civil Engineering)

Experience

:

00 Years, 03 Months

Miss. Pujaben Somabhai Patel

Designation

:

Assistant Professor

Specialization

:

Structural Engineering

Qualification

:

M.E(Structural Engineering), B.E (Civil Engineering)

Experience

:

00 Years, 03 Months

Mr. Sileshbhai Harisingbhai Gamit

Designation

:

Assistant Professor

Specialization

:

Structural Engineering

Qualification

:

M.E(Structural Engineering), B.E (Civil Engineering)

Experience

:

00 Years, 03 Months
Non Teaching Staff
Mr. Shailesh R. Patel

Designation

:

Lab Assistant

Qualification

:

I.T.I(Draftsman Civil)