Overview
This decade is witnessing a rapid growth in an Automobile industry due to liberalization, which demands of specialists in this field. This demand can be met by well qualified engineers who are well versed with design, development, manufacturing and maintenance of eco-friendly vehicles, alternative energy sources and modern transportation systems.
With a mission to create excellent engineers, the department is established in 2009 with intake capacity of 120 students. Automobile engineering department in our institute is one of the unique four years degree course affiliated to Gujarat Technological University. The department has well qualified and dedicated faculty and is known for its high academic standard, well-maintained discipline and complete infrastructure facilities.
The department of automobile engineering commenced with an undergraduate programme in the year 2012. Keeping itself up-to-date with the latest developments in the field with a dedicated team of highly qualified and experienced faculty in various streams of automobile engineering, the department consistently strives to provide world-class facilities for education and research. The department has laboratories with modern and state-of-the-art equipment, well furnished seminar hall and a library with a collection of various journals, magazines and books. The department also maintains a close liaison with a number of Industries through faculty research and collaborative projects. Industry training and identifying industry relevant problems for research is a special characteristic of the programme offered by the department. Faculty members are continually publishing the results of their research work as technical papers in international and national journals and conferences. The department trains the students to meet the technological challenges and diverse needs of the industry and society in various areas of automobile engineering and equips them to excel in a truly competitive industry.
Message from the Head of Department
Department of Automobile Engineering offers undergraduate course in various facets of Automobile Engineering. We had a team of highly qualified, experienced, matured and dedicated faculty members who are committed to carve a name in the top echelons of the academic & professional world.
The Department has laboratory and workshop facilities with state-of-the-art equipment to carry out research in all areas related to Automobile Engineering. I wish success to all students in your endeavour to join us on the journey of quality education & to have a great learning experience with my excellent, loving & caring team.
Vision
To become and be one of the elite technical institutes acclaimed by the peers and industry with world class technical education, contemporary teaching facility and state-of-the-art laboratories to suit global standards.
Mission
Automobile engineering alias automotive engineering or vehicle engineering is one of the most challenging careers in the field of engineering with a wide scope. This branch deals with the motorcycles, scooters, etc. and the related engineering sub systems. For the perfect blend of designing and manufacturing automobiles, automobile engineering uses the features of different elements of engineering such as mechanical, electrical, electronic, software and safety engineering.
List of Programs
| | | |
| --- | --- | --- |
| Program | Strength | Specialization |
| UG | 60 | Mechanical Engineering |
Objectives
To prepare students for successful careers in automotive and ancillary industry that meet the needs of Indian and multinational companies.
To develop the ability among students to synthesize data and technical concepts for application to automotive design.
To provide opportunity for students to work as part of teams on multidisciplinary projects.
To provide students with a sound foundation in the mathematical, scientific and engineering fundamentals necessary to formulate, solve and analyze engineering problems and to prepare them for graduate studies.
To promote student awareness of the lifelong learning and to introduce them to professional ethics and codes of professional practice.
Infrastructure
The department is well equipped with laboratories like Automobile Engines, Automobile Systems, Vehicle Maintenance & Garage Practice, Automobile System Design, And Automobile Electrical & Electronic lab.
The major equipments of departments are Electric Test Bench, Fuel Injection Pump Testing Machine, Spark Tester, Nozzle Tester, Petrol Engine Test Rig, Diesel Engine Test Rig, 5 Gas Analyzer, Cut Section Model of 4W Jeep, Wheel Alignment, Wheel Balancer.
Laboratories
Automotive Engines Laboratory
Automotive Chassis Laboratory
I.C engine Lab and AUTO-CAD Lab.
Fluid Mechanics and Hydraulics Machines Lab.
Automotive Manufacturing Processes and Technology Lab.
Heat Transfer Lab.
Vehicle Maintenance and Garage Practice Lab.
Automotive Electricals and Electronics Lab.
Dynamic of Machine (DOM)
CAD Laboratory
Vehicle Dynamics Lab.
Automotive Component and system Design Lab.
Refrigeration and Air conditioning Lab.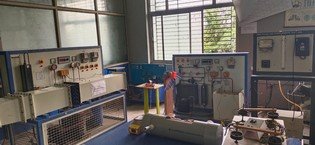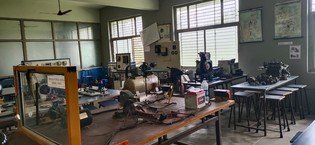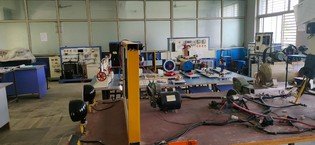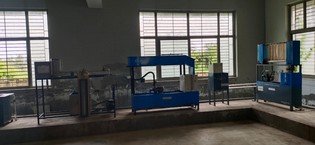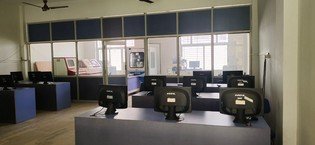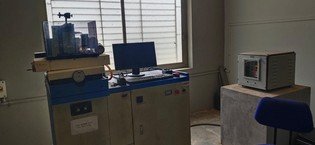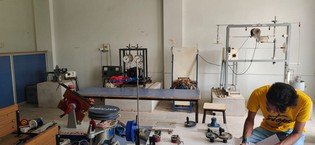 Activity
We have arranged and for better understanding of therotical aspect automobile department conducts the industrial visits related to the subject in every semester.
We have arranged a seminar on Quality Management for student, which was conducted by Intertek Pvt. Ltd.
Arranged seminar on Industrial Safety, which is conducted by Sandvik India Pvt. Ltd.
Arranged seminar on Industrial Safety, which was conducted by Sandvik India Pvt. Ltd. in Sandvik India Pvt. Ltd.
We have arranged industrial visits of Automobile Conclave-'Automotive Technology- Present scenario & Future Scope' at IIT, Gandhinagar for students. Speakers for this event were Mr. Dilip Chabariya( Founder, DC Design), Mr. Nitin Nair( Head, Automotive Business India), Mr. Tom Chackalackl a(Executive Director, Ford India Pvt. Ltd.), Mr. S V Sudersan(General Manager, Daimler India Commercial Vehicle).
At the end of 7th semester we had Arranged industrial training for pre-final year students in various companies for their project work. The companies include TATA Motors Pvt Ltd in PUNE, TATA NANO Plant in Sanand, JBM PVT. LTD. in Pune, GENERAL Motors India Pvt LTD. and SETCO India Pvt. Ltd. inHalol, TATA Components Pvt. Ltd. and SONO-KOYO Pvt. Ltd., Baroda, Parsoli Motors , Torque Motors, Benchmark Honda, Cargo Motors and Bhagvati Forecast in Ahmedbad.
Seminar Bloom's Taxonomy
Seminar Conducted on Bloom's Taxonomy on 18-Jan-2022 by Assistant Professor Kaival B. Patel & Lecturer Nilesh M Charola
Future
The future of Automotive Engineering looks bright. With the emergence of new companies and big deals being sealed amongst the automotive giants of various countries the time is ripe for this branch of engineering. Moreover, with more technologically advanced and complex vehicles being built with each passing day it can be said that Automotive Engineering is here to stay.
India is well known as a potential emerging automobile market. It is one of the largest manufacturers as well as exporter of two-wheeled and four-wheeled passenger vehicles. It also manufactures other goods vehicles, transportation vehicles etc. It is also the second largest manufacturer of tractors in the world. In the recent times, the Indian automobile industry has grown into becoming the biggest and one of the most reputed industries in the world.
Apart from manufacturing and production of large scale vehicles and automobiles, India has also grown into a career hub for the automobile engineers and automotive servicemen. It is offering vast opportunities in the field of automobile engineering and provides the best amenities and brains in the business to manufacture, maintain and market a wide range of vehicles and automobiles for divergent usage and purposes.
There has been a steady growth in job opportunities in the Indian automobile industry. India has not only witnessed the increasing number of manufacturing plants and service stations of foreign passenger vehicles and other automobiles in India but there has been a steady increase in the domestic market for manufacturing and service. India also boasts of one of the biggest automobile brands and manufacturers who have found takers in the overseas market as well.
The automotive industry is unique in its approach in the treatment of its service class and engineers. From design engineers, manufacturing units to the service department, there is a plethora of career opportunities knocking on the door in the form of the best rewards and exciting career opportunity that an engineer can think of or wish for in the industrial sector. The automobile industry also offers some of the most lucrative jobs in the market. From motorsport to mass manufacturing, from lightweight material to fuel cells; the automobile industry has found a solid base and has stationed itself in India sighting the country's potential in the market and its growing need and leaning towards automobiles and vehicles.
Faculty
Mr. Nilesh Maheshbhai Charola

Qualification

:

B.E (Automobile Engineering)

Experience

:

06 Years, 11 Month

Mr. Yashesh Sanjaykumar Shah

Designation

:

Adhoc Assistant Professor

Specialization

:

IC Engine & Automobile

Experience

:

5 Years, 04 Month

Mr. Kaival B. Patel

Designation

:

Assistant Professor

Specialization

:

IC Engine & Automobile

Qualification

:

M.E (IC Engine & Automobile), B.E (Automobile Engineering)

Experience

:

03 Years, 04 Month

Mr. Vinesh S. Prajapati

Designation

:

Assistant Professor

Specialization

:

Automobile

Qualification

:

M.E (Automobile Engineering), B.E (Mechanical Engineering)

Experience

:

00 Years, 10 Month

Mr. Nikhil Savant

Designation

:

Adhoc Assistant Professor

Experience

:

00 Years, 03 Month

Mr. Sachinkumar Nabhubhai Deshmukh

Designation

:

Adhoc Assistant Professor

Experience

:

00 Years, 03 Month

Mr. Kundanbhai Pravinbhai Ganvit

Designation

:

Adhoc Assistant Professor

Experience

:

00 Years, 03 Month

: Mr. Arun Jayantibhai Patel

Designation

:

Adhoc Assistant Professor

Experience

:

00 Years, 03 Month
Non Teaching Staff
Mr. Dilip. L. Patel

Designation

:

Lab Instructor

Qualification

:

I.T.I (MMV)

Experience

:

06 Years, 07 Month