Overview
The Department of Computer Engineering seeks to provide an excellent environment in which students and faculty are engaged in a comprehensive up-to-date education process of the highest quality in all aspects of computing. The mission of the department is to produce the next generation of computer scientists. The department strives to achieve its mission by being student centered, community engaged, and committed to academic excellence.
The Department of Computer Engineering offers a variety of ways to concentrate in this field at the undergraduate level. We have Bachelor Engineering (B.E.) and Master's Engineering (M.E) program in our institute.
The Department has a pool of experienced, dedicated and committed faculty members who aim at delivering top class education to students. Highly skilled technical laboratory assistant helps us to keep all laboratories updated with latest software. Department organizes industry visits and expert session on latest technologies to expose the students to the rapid change in computer engineering domain.
Message from the Head of Department
It gives me immense pleasure to lead the department of Computer Engineering. Our College is one of the premier institutions, unique like a prism reflecting the manifold shades of learning and co-curricular activities.
The motto of our department is to provide quality education. The process of learning is extremely important in life. What you learn, how you learn and where you learn play a crucial role in developing one's intellectual capability, besides career. The excellent infrastructure, teaching faculty of the best kind ensuring quality education such as interaction among students, parents and staff, along with a Training and Placement Cell ensures a bright future to its students.
Vision
To strengthen the core competence in Computer Engineering through analytical learning.
To produce successful graduates with personal and professional responsibilities and commitment to lifelong learning.
To uplift innovative research in Computer Engineering to serve the needs of Industry, Government and Society.
Mission
Our mission is to prepare graduates to accept and fulfil responsibilities across a broad spectrum of activities, including analysis, synthesis and design of the modern computing systems, serve government and industry in various roles and contribute in academia and research.
List of Programs
| | | |
| --- | --- | --- |
| Program | Strength | Specialization |
| UG | 90 | Computer Engineering |
| PG | 24 | Computer Engineering |
Objectives
To prepare students for advanced technical positions in industry and for further education.
To promote the exchange of knowledge and experiences between universities and industry.
To train and educate students and young investigators, as well as established researchers, in the effective use of techniques and equipment for advanced parallel computational systems.
To attract students into science and technology career paths and to encourage educators to use high performance computing for teaching and demonstrating scientific and mathematical principles.
To encourage the advancement of computationally intensive science by promoting the use of high-performance computers, visualization, and other parallel computational tools.
To work as partners with the computer industry for achieving major advances in computer technology.
To provide students with significant depth in at least one area of computer science, students must work with their advisor to select a technical track.
An ability to apply knowledge of computing and mathematics appropriate to the discipline.
An ability to identify, analyse, research literature, formulate complex problems involving computing.
An ability to use appropriate techniques, skills and tools necessary for computing practice.
An understanding of professional, legal, cultural, security, social issues and responsibilities for the computer engineering professionals.
Apply critical thinking skills to provide sustainable solutions and analyse its effect on environment.
Infrastructure
The Department of Computer Engineering has 466 high configured Personal Computers with all updated software. The Department's space is designed for flexibility and to allow easy further infrastructure expansion. There is ample space for laboratories and classrooms to support teaching and group interactions.
The Computer Engineering Laboratory provides the basic computing infrastructure for the Department. The lab staffs are responsible for installing and maintaining all Department computers and providing all required network services within the Department. In addition, the staff works with faculty and students to accommodate special academic needs. Also the department has 12 laboratories available with internet facility.
Workstations - The Department maintains a variety of desktop and server computing resources. All faculty and graduate student desktops are equipped with either WIPRO or HCL workstations with advanced graphics displays and at least 2 GB of RAM.
Networking - The Department operates a Dlink Switch interconnected via gigabit fiber to Ethernet-switches. Fiber-optic links provide dual 2MBPS links to the main campus network.
The department is have the number of labs including Computer Programming and Utilization, Data and File Structure, Database Management System, Object Oriented Programming with C++, Object Oriented Programming with Java, Design and Analysis of Algorithms, Computer Network, Web Application Development, Information security, Advanced Java Technology, Compiler Design, Parallel Processing, Advanced Computer Network and many more...
Laboratories
Computer Programming and Utilization
Data Structure
Database Management System
Object Oriented Programming
Computer Network
Web Application Development
Information security
Advanced Java Technology
P. G. Research 1 & 2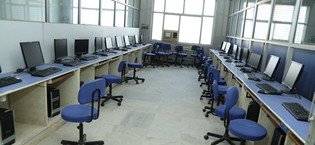 Computer Center
Computer Center
Computer Center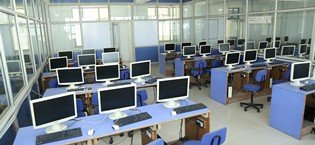 Computer Net. & Information Security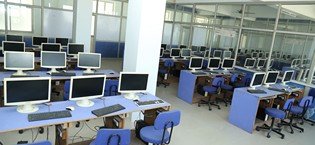 Database Management System
Data Structure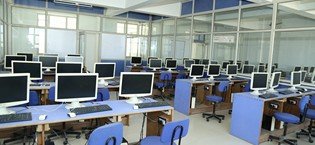 Java & Advance Java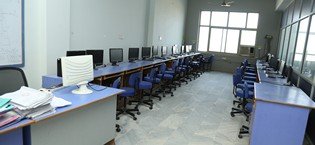 Web Application Development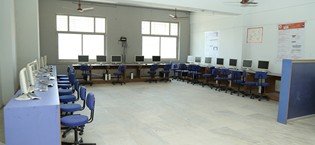 PG Research-1
PG Research-2
Activity
We have arranged 3 week training program on "Android Application Development" for our final year students of computer department which is conducted by InheritX solution A'bad.
We have arranged 4 days Industrial visit at Scientech Learning Centre, Indore.
We have arranged Information Security seminar for final year students.
We have arranged An Advanced Java Extra lectures for final year and pre-final year students.
We have arranged An Advanced Dot Net Extra lectures for final year and pre-final year students.
The sole objective of Merchant Engineering College, Computer Department is to conceive and execute state of the art education programme within the region. It works with the Mission of Social upliftment and transformation through knowledge and education of the community in general and rural community in particular.
Fuzzion-2015: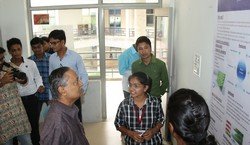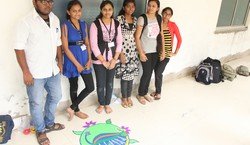 Project Fair-2017: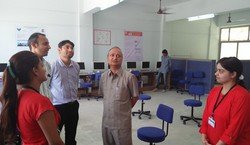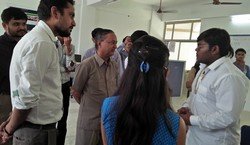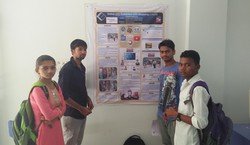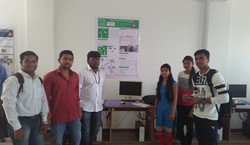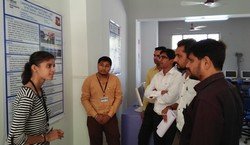 Project Fair-2019: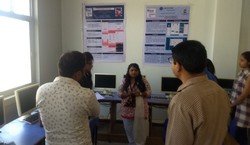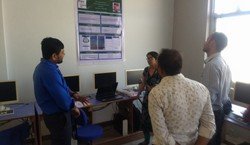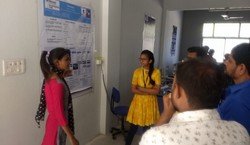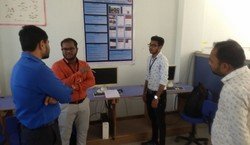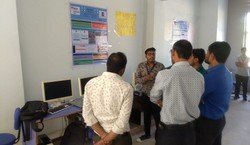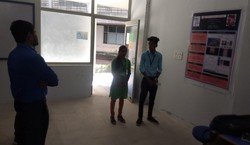 Future of Computer Engineering
This has been one of the most lucrative and competitive course to study since its inception in Indian engineering schools, colleges and universities. When India's computer industry created mark in world of business and gained super trust and revenue for the nation it also created large amount of well paid jobs for Computer Engineering students.
Computer engineering students will learn about basic engineering techniques, as other engineering students, during first year course. These techniques include Engineering Mathematics, Physics and Chemistry, and Engineering drawing. From second year they are exposed to core computer science subjects like programming, data structures, Digital logic, Theoretical computer science, Algorithms, Computer networks, Operating systems, Web technologies, Databases and Computer Architecture are few to mention.
This is really an excellent field to have opportunities both in software companies and higher studies. As computing is extensively applied to almost every walk of life it created massive jobs for Computer Engineering students. On the same time more demand and application kept it research funding alive attracting many students to opt for higher studies.
Faculty
Dr. G. R. Kulkarni

Specialization

:

Image Processing

Qualification

:

Ph. D(CSE), M.Tech. (EC), B.E (Electrical Engineering)

Experience

:

34.00 Years, 00 Month

Dr. Ramji M. Makwana

Specialization

:

Image Processing

Qualification

:

Ph. D(Computer Engineering), M.Tech. (Computer Engineering)

Experience

:

19.00 Years, 00 Month

Asst. Prof. Ketan K. Modi

Designation

:

Head Of Department

Specialization

:

Data Mining, Network Security

Qualification

:

B.E (Computer Engineering), M.Tech. (Computer Engineering)

Experience

:

13.00 Years, 00 Month

Asst. Prof. Jayesh Mevada

Designation

:

Asst. Professor

Specialization

:

Cloud Computing

Qualification

:

B.E (Computer Science & Engineering), M.Tech. (Computer Science & Engineering)

Experience

:

12 Years, 00 Month

Mr. Dhiren T. Prajapati

Designation

:

Asst. Professor

Qualification

:

B.E (Computer Engineering), M.E (Computer Engineering)

Experience

:

10 Years, 00 Month

Asst. Prof. Hardik Kadiya

Designation

:

Asst. Professor

Specialization

:

Image Processing

Qualification

:

B.E (Computer Engineering), M.E (Computer Engineering)

Experience

:

09 Years, 11 Month

Mrs. Dhara K Patel

Designation

:

Asst. Professor

Qualification

:

M.E. (Computer Science), B.E. (Computer)

Experience

:

09 Years, 04 Month

Mr. Umang J. Modi

Designation

:

Asst. Professor

Qualification

:

B.E (Computer Engineering), M.Tech. (Computer Science & Engineering)

Experience

:

09 Years, 00 Month

Mr. Karan P. Patel

Designation

:

Asst. Professor

Specialization

:

Network Security

Qualification

:

M.E. (Computer Engineering), B.E. (Computer Engineering)

Experience

:

06 Years, 00 Month

Mr. Nakul M. Patel

Designation

:

Asst. Professor

Qualification

:

M.E. (Computer Engineering), B.E. (Computer)

Experience

:

05 Years, 03 Month

Keta R. Patel

Designation

:

Asst. Professor

Specialization

:

Computer Engineering

Qualification

:

B.E (Computer Engineering), M.E (Computer Engineering)

Experience

:

03 Years, 11 Month

Mrs. Bhavya A. Modi

Designation

:

Adhoc Asst. Professor

Specialization

:

Cloud Computing

Qualification

:

M.E. (Computer Engineering), B.E. (Computer Engineering)

Experience

:

03 Years, 06 Month

Mrs. Binal D. Panchal

Designation

:

Adhoc Asst. Professor

Specialization

:

Data Mining

Qualification

:

M.E. (Computer Engineering), B.E. (Computer Engineering)

Experience

:

03 Years, 06 Month

Mr. Ravi J. Patel

Designation

:

Adhoc Asst. Professor

Specialization

:

Data Mining

Qualification

:

M.E. (Computer Engineering), B.E. (Computer Engineering)

Experience

:

03 Years, 06 Month

Mrs. Khusbu H. Leuva

Designation

:

Adhoc Asst. Professor

Specialization

:

Cloud Computing

Qualification

:

M.E. (Computer Engineering), B.E. (Computer Engineering)

Experience

:

03 Years, 06 Month

Mrs. Pooja R. Patel

Designation

:

Asst. Professor

Specialization

:

Computer Engineering

Qualification

:

B.E (Computer Engineering), M.E (Computer Engineering)

Experience

:

03 Years, 06 Month

Mrs. Apexa V. Patel

Designation

:

Asst. Professor

Specialization

:

Computer Engineering

Qualification

:

B.E (Computer Engineering), M.E (Computer Engineering)

Experience

:

03 Years, 06 Month

Mrs. Nisha M. Parikh

Designation

:

Asst. Professor

Specialization

:

Computer Engineering

Qualification

:

B.E (Computer Engineering), M.E (Computer Engineering)

Experience

:

03 Years, 06 Month

Miss. Megha K. Patel

Designation

:

Asst. Professor

Qualification

:

M.E. (Computer Engineering), B.E. (Computer Engineering)

Experience

:

02 Years, 04 Month

Mr. Rohit D. Patel

Designation

:

Asst. Professor

Specialization

:

Computer Engineering

Qualification

:

B.E (Computer Engineering), M.E (Computer Engineering)

Experience

:

00 Years, 03 Month

Mr. Ajay M. Vadva

Designation

:

Asst. Professor

Specialization

:

Computer Engineering

Qualification

:

B.E (Computer Engineering), M.E (Computer Engineering)

Experience

:

00 Years, 03 Month

Mr. Vairag M. Bhuriya

Designation

:

Asst. Professor

Specialization

:

Computer Engineering

Qualification

:

B.E (Computer Engineering), M.E (Computer Engineering)

Experience

:

00 Years, 03 Month

Miss. Priyanka M. Patel

Designation

:

Asst. Professor

Specialization

:

Computer Engineering

Qualification

:

B.E (Computer Engineering), M.E (Computer Engineering)

Experience

:

00 Years, 03 Month

Miss. Komal Shukla

Designation

:

Asst. Professor

Specialization

:

Computer Engineering

Qualification

:

B.E (Computer Engineering), M.E (Computer Engineering)

Experience

:

00 Years, 03 Month

Mr. Haresh R. Gamit

Qualification

:

B.E (Information Technology)

Experience

:

00 Years, 05 Month

Miss Avani S. Patel

Qualification

:

B.E (Computer Engineering)

Experience

:

00 Years, 03 Month
Non Teaching Staff
Mr. Chirag Patel

Designation

:

Network Administrator

Qualification

:

Hardware and Networking